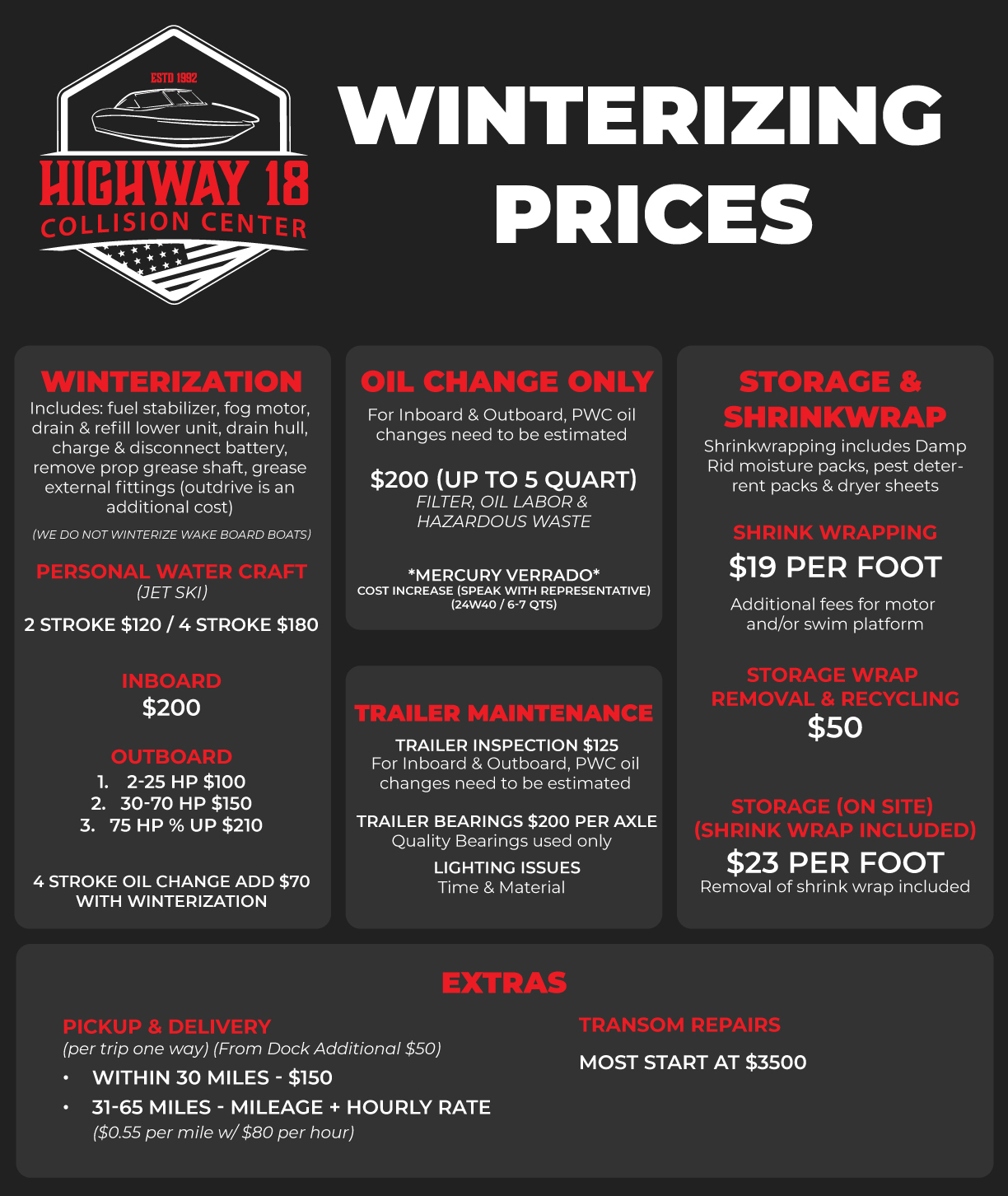 Storage & Winterization
As the boating season comes to an end, it's important to properly store and winterize your boat to protect it from damage and ensure that it's ready to go when the season starts up again. At Hwy 18 Collision Center, we offer affordable boat storage and winterization services to help keep your boat in top condition year-round.
Our boat storage options include shrink wrap only for $19 per foot, providing protection from the elements, or wrap and store for $23 per foot, providing both protection from the elements and convenient storage. No matter which option you choose, our storage services will help keep your boat safe and secure during the off-season.
Winterization is another important step in protecting your boat during the off-season. Our winterization services are priced based on the type of engine your boat has. Personal Water Craft with a 2-stroke engine are $120, and Personal Water Craft with a 4-stroke engine are $180. Inboard motors are $200, and 2-25 HP outboard motors are $100. 30-75 HP outboard motors are $150, and 75 HP+ outboard motors are $210. Our winterization service includes draining the water from your boat's engine, applying anti-freeze to the engine and other systems, and protecting the boat's interior and exterior from damage due to freezing temperatures. We take the time to carefully assess your boat's specific needs and create a customized winterization plan that ensures maximum protection and performance.