Rental Car Services
Highway 18 Collision Center is dedicated to providing top-quality auto body repairs and outstanding customer service. We understand the inconvenience and stress that comes with having your vehicle damaged in an accident, and we strive to make the repair process as smooth and convenient as possible.
During the time we restore your damaged car, we offer a fleet of 17 rental cars to ensure that you have reliable transportation. We recognize the importance of keeping yo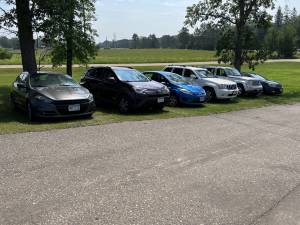 u mobile while your vehicle is being repaired, and our rental car service is designed to minimize any disruption to your daily routine.
We strongly recommend that our customers check their insurance policies to determine if rental car coverage is included. Having rental car coverage in your policy can provide significant financial protection and peace of mind in case of an accident. If your policy covers rental cars, our team will work closely with your insurance provider to streamline the rental car process and ensure that you can focus on getting back on the road.
Choose Highway 18 Collision Center for exceptional auto body repairs, and take advantage of our fleet of rental cars to keep you moving during the repair process. Contact us today to schedule an appointment or to learn more about our services. We look forward to serving you and providing the highest level of customer satisfaction.